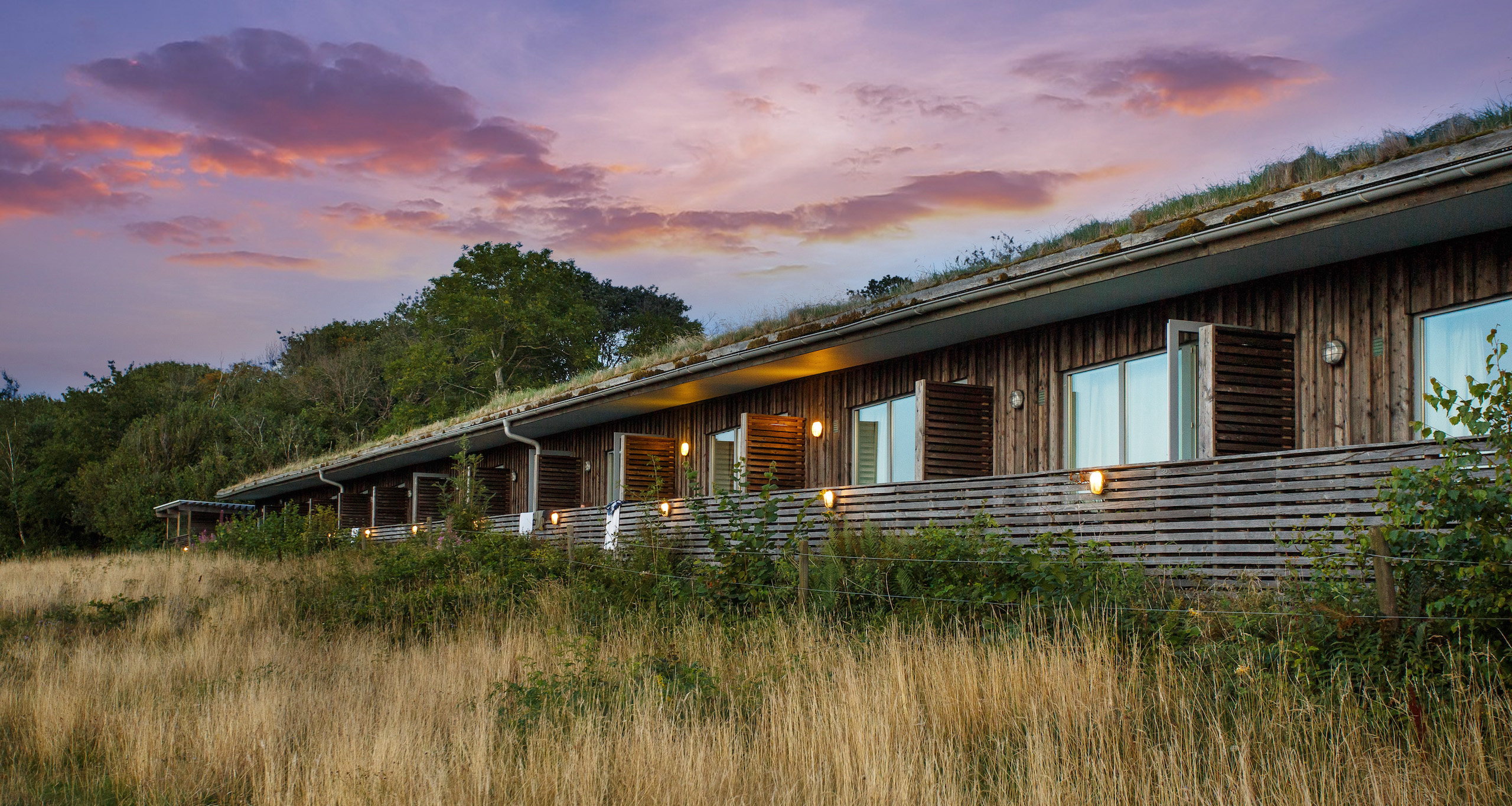 DOUBLE ROOMS FACING THE SEA
Wake up in a place with a beautiful view of the sea and the unique scenery of Hovs Hallar.
Open the door, breathe in the fresh air and enjoy all this.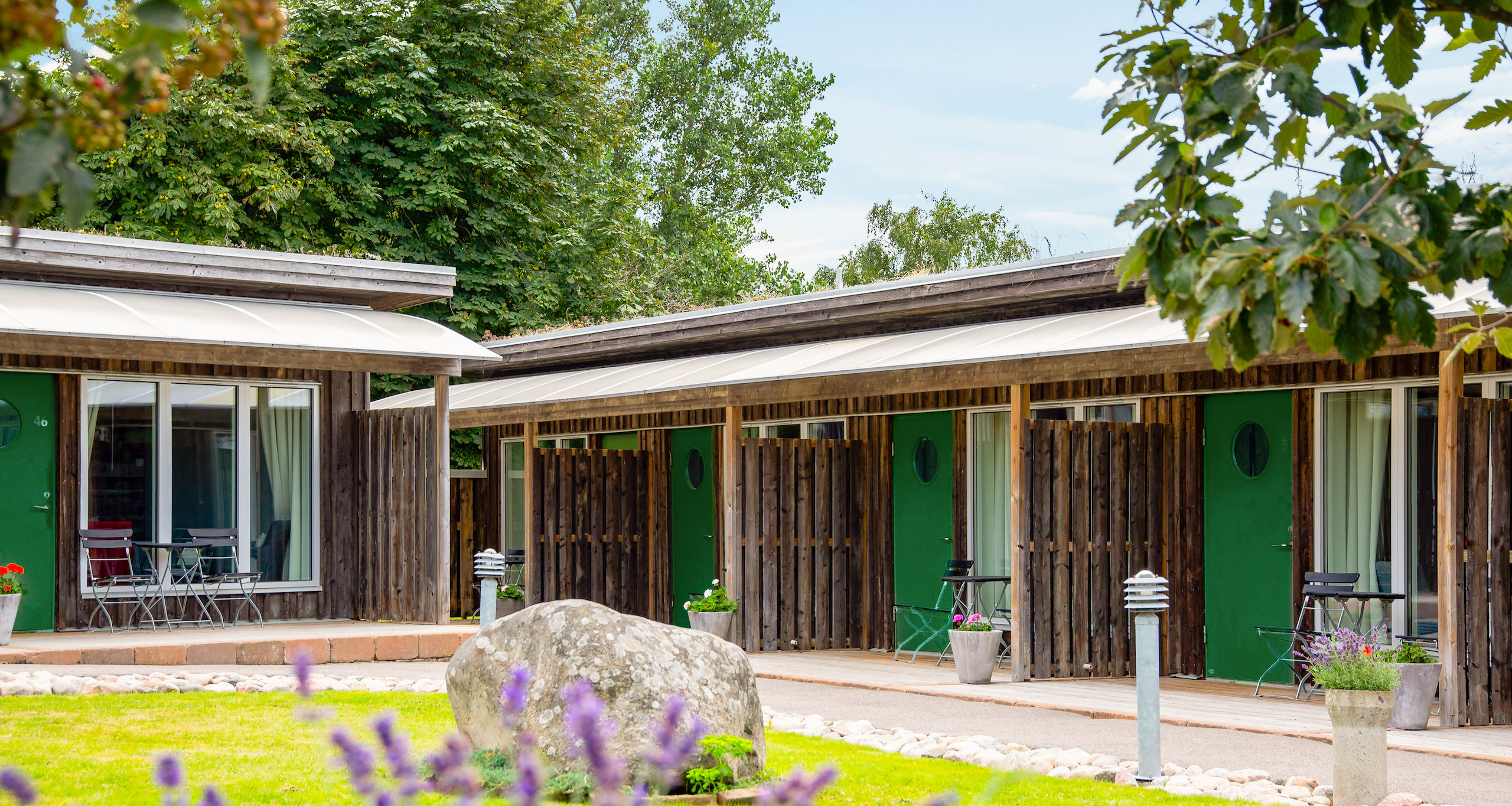 DOUBLE ROOMS FACING LAND
Our double rooms are equipped with everything you need for a lovely and relaxing stay.
In some of the rooms your dog is welcome too.
This at an additional charge of 300 SEK per room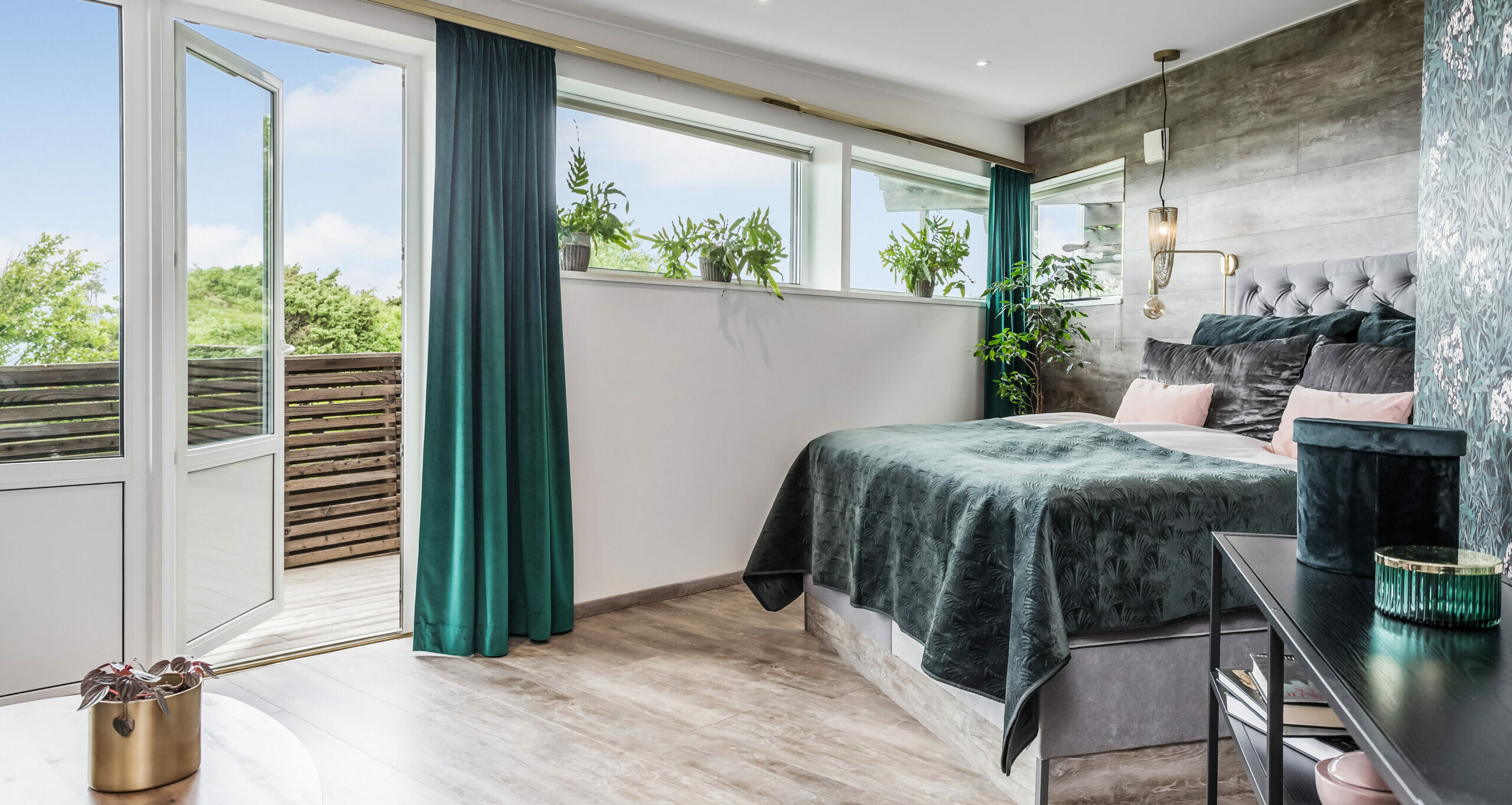 suite
Our big and wonderful suite is located at Havsgården.
Here you will wake up in the morning with a lovely sea view. Why not have breakfast on the
patio and then jump into a relaxing bath in "your own" hot, outdoor jacuzzi, placed on the
grass roof?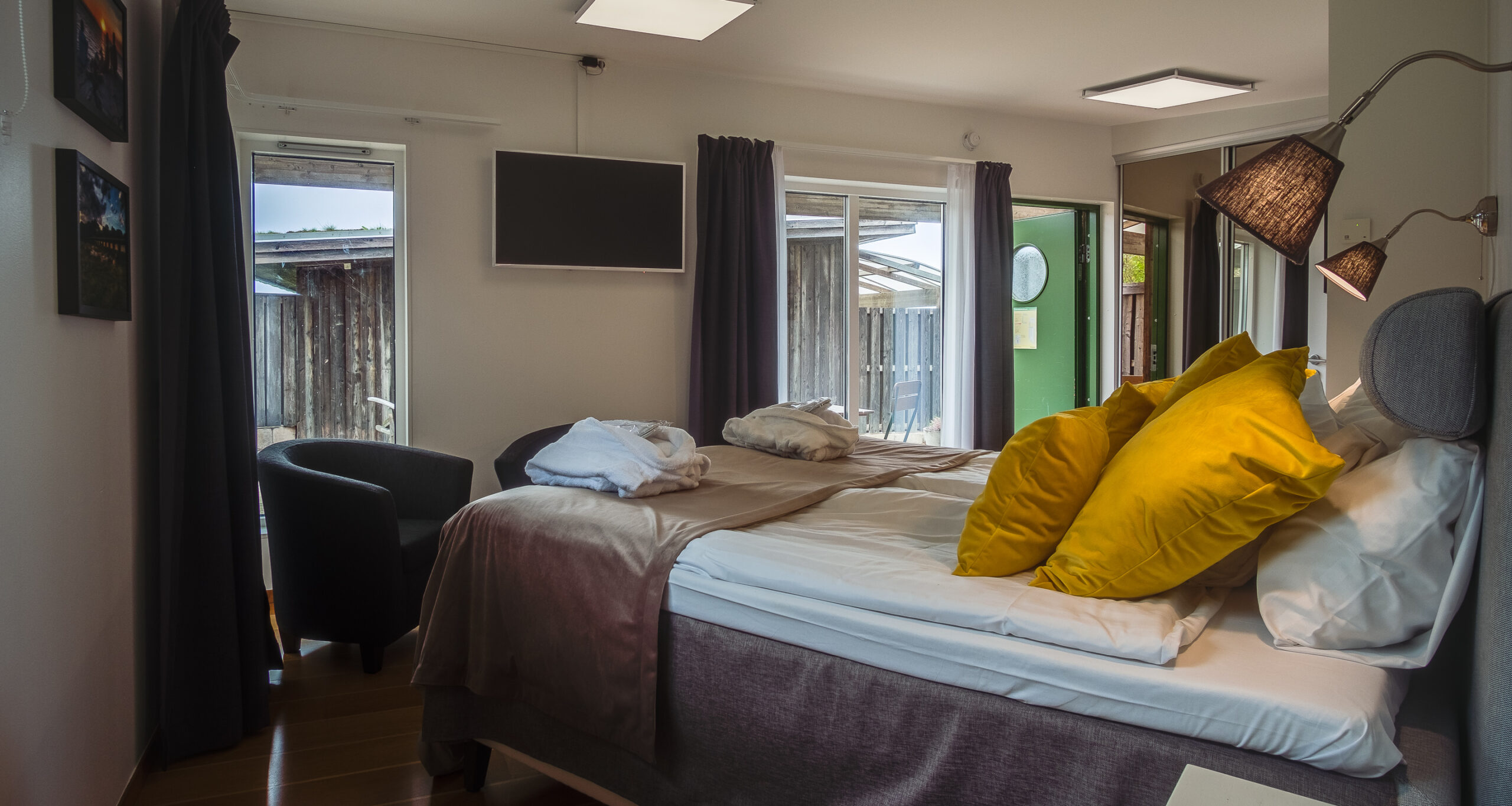 Minisuite
The mini suite lies at Klappergården and has a generous patio and some view of the sea and
the nature reserve.
Our mini suite is a large room with a double bed, a bathroom with shower and a nice jacuzzi
for two in the bathroom.
STAYING IN THE MIDDLE OF A NATURE RESERVE
Hovs hallar is a real gem on Bjärehalvön and it simply has to be experienced.
This is where a ridge called Hallandsåsen meets the sea in a very dramatic way, resulting in
high cliffs with cracks and crevices, sea stacks, shingle beaches and cave-like formations.
Everyday luxury
Take a much-needed break from everyday life and fill up with new energy.
Weekend one night
Pamper youself and a loved one. Enjoy pleasant relaxation together. 
spa package
Together with Hovs Hallar spa, we offer the best of both worlds. Luxuriate in it and find total relaxation. 
Hiking package
With a fully packed picnic, you are reday to set off on the wonderful Bjäre Pensinsula with the sea as your closest hiking partner.